Romantic and Earthy Weddings
with a side of Boho
Magda and Karl chose Maine for their September destination wedding. Kyle is originally from Maine and they liked the idea of a New England Barn Wedding. Their guest list and bridal party included family and friends from many countries. They very carefully planned their wedding and reception and had a wonderful weekend celebration and everyone was safe and Virus free. They were married 5 years to the day of their first date in Germany.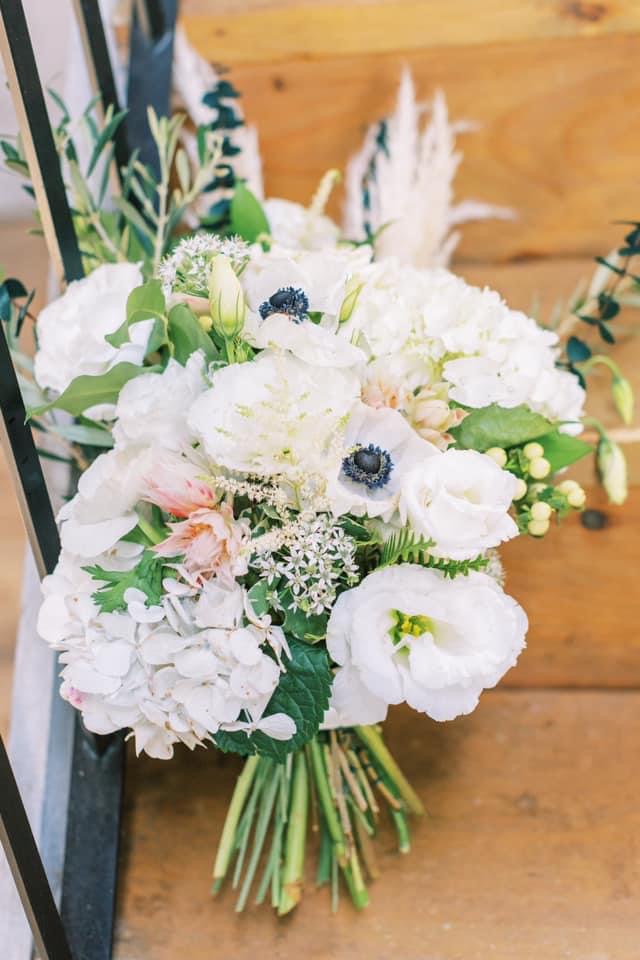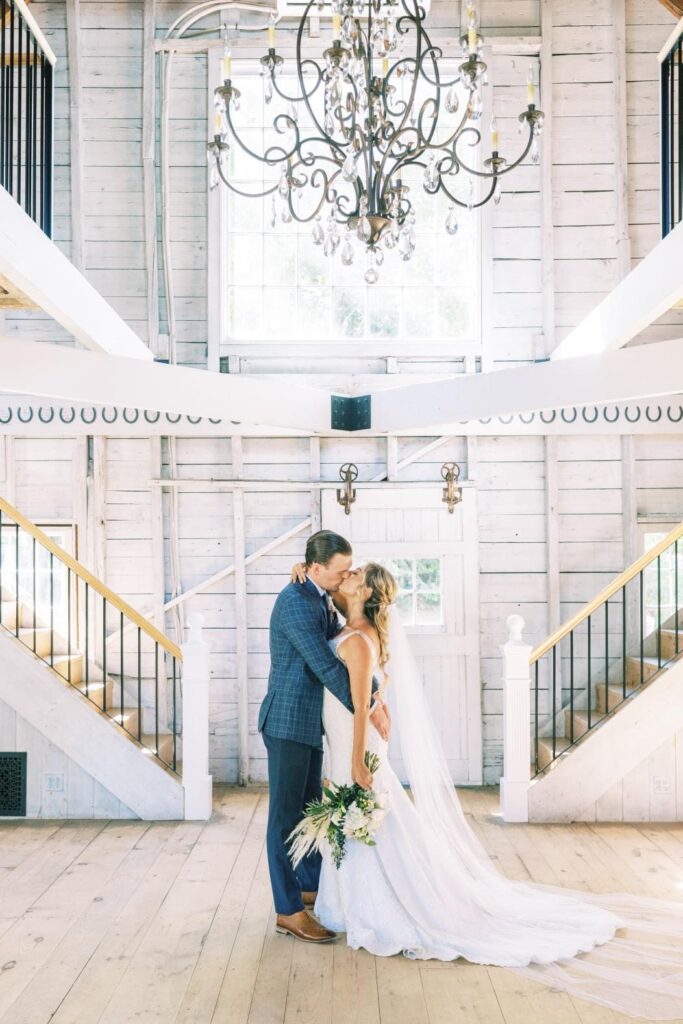 The wedding took place at the beautiful Hardy Farm in Fryeburg. Magda wanted a romantic earthy vibe for her wedding with a touch of Boho…She planned the wedding from their home in Chicago. Pampas grass played a large in all the flowers and decorations.
A color palette of whites to ivories and greens was almost ethereal against the blue gowns and navy suits. Hardy Farms has a beautiful romantic woodland chapel tucked in a grouping of tall mature pine trees. Large vases of pampas grass decorated the romantic grand arbor.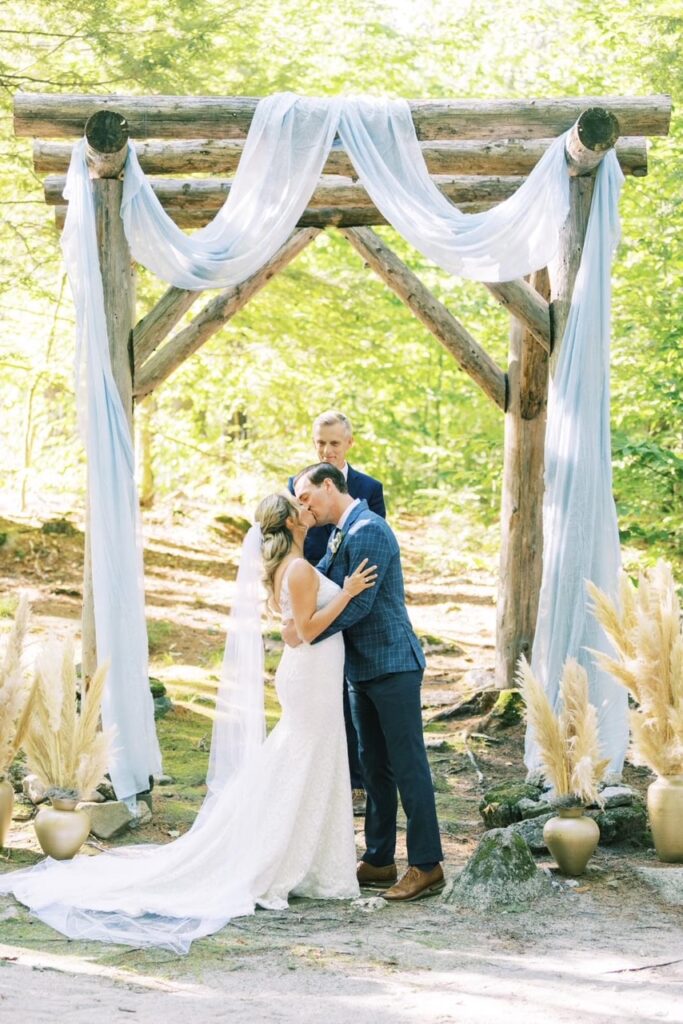 The mammoth arbor was draped with a flowy cotton gauze panels hand dyed by the bride. Kyle and his groomsmen were in charge of draping the fabric on the massive wooden structure and Bravo to them for doing a great job.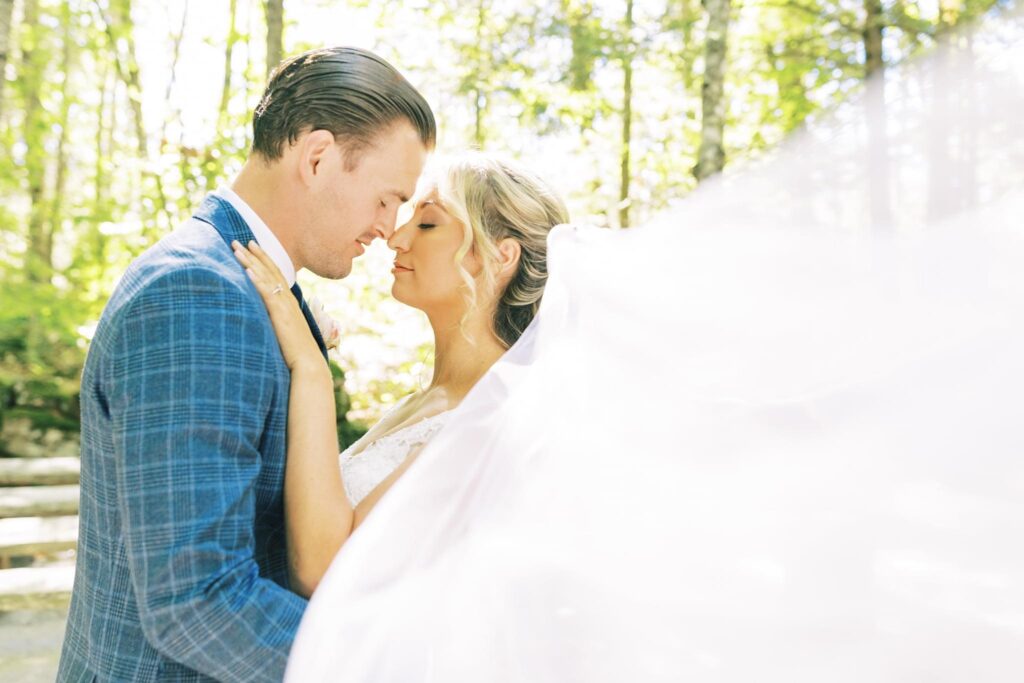 Magda choose a beautiful white lace gown for her special day- and her stunning hand held bridal bouquet was casual yet romantic – her gown and bouquet were perfect for her and fit with her beauty and warm and welcoming personality.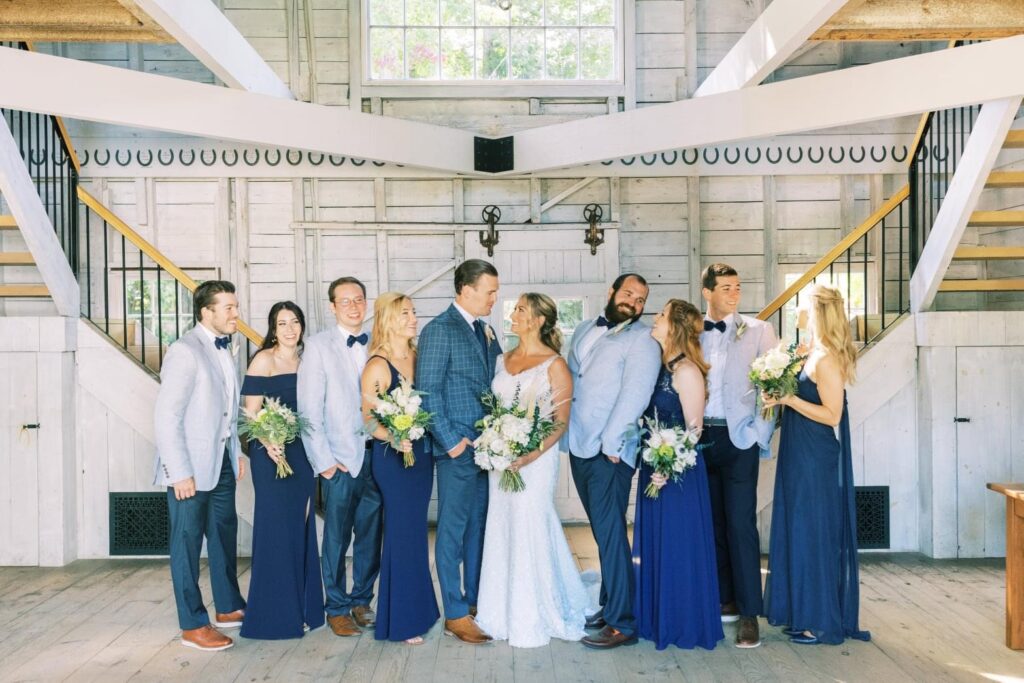 The girls' gowns were a beautiful deep blue that highlighted the richness and beauty of the white to green flowers that included lisianthus, anenomes,hydrangea, roses, garlic scape blossoms, blushing bride hypericum berries and white to ivory pampas grass. These casual romantic beauties were the perfect compliment to beautiful bridesmaids.
Kyel choose a modern navy check suit by Calvin Klein- the groomsmen were in light blue jackets with navy slacks. Simple boutonnieres of pampas grass and Maine foliage made a statement on the jackets.
Magda and Kyle love their little dog Lola – and she was included in their wedding celebration. She had flowers for her parents wedding celebration
Magda and Kyle showed their love and personality throughout the weekend with all their special touches throughout the weekend. They were wonderful to work with and oh so photogenic.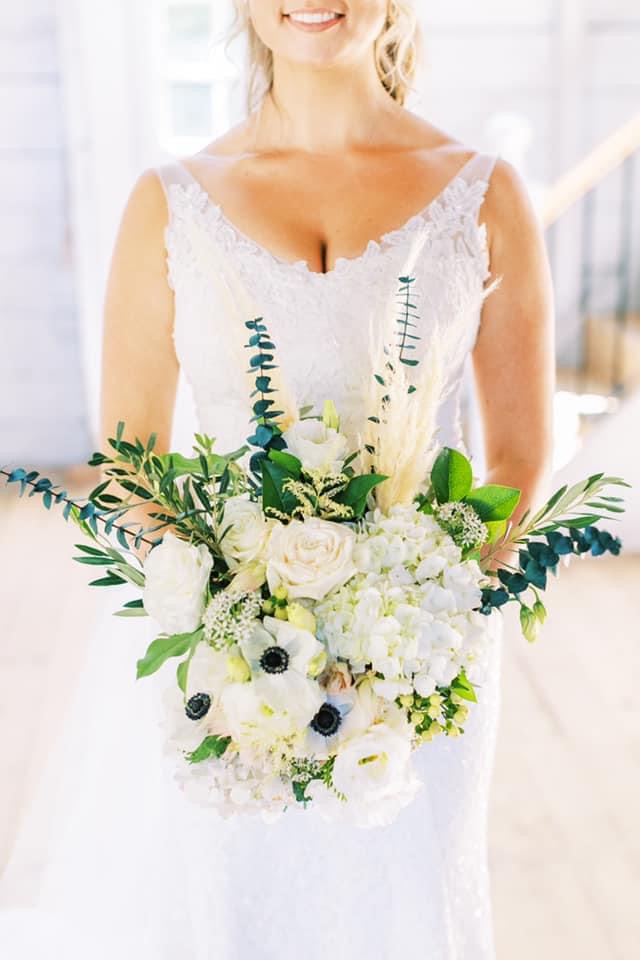 Kelly Payeur Photography did an amazing job with all the pictures – she made the beautiful location and everything else look even more fantastic than it already was.