Courtney and Ninad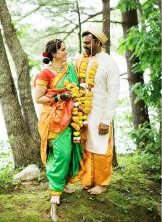 Anyone who celebrated the weddings of Courtney and Ninad will agree that it was a beautiful, memorable day. The morning began with all the preparations for their Hindu ceremony.
The ceremony was full of traditions and many cultural elements were embraced during the day.
Courtney wore beautiful traditional attire for the ceremony. The sari symbolizes commitment, spirituality, and fertility.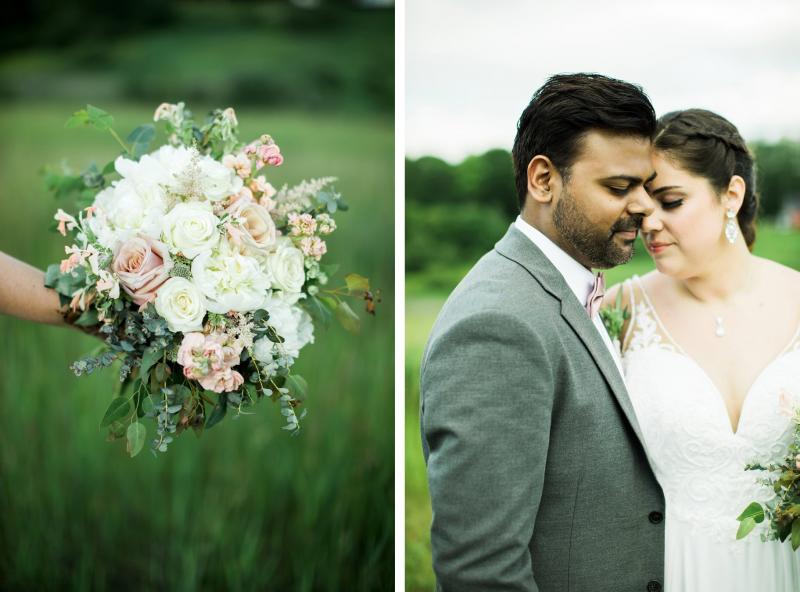 Henna is applied to the bride's hands and feet in delicate floral patterns.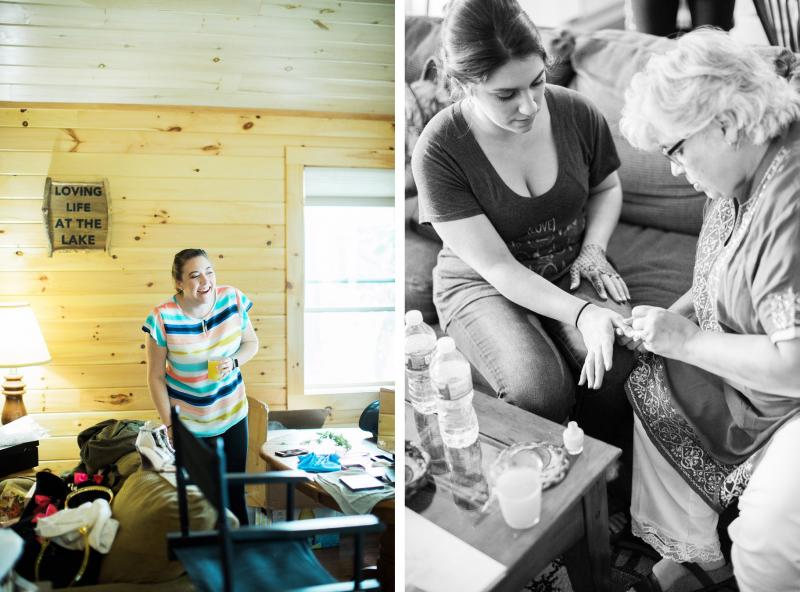 Paani Grahan–Joining of Hands: The bride and groom accept each other as husband and wife by joining hands and promising never to part.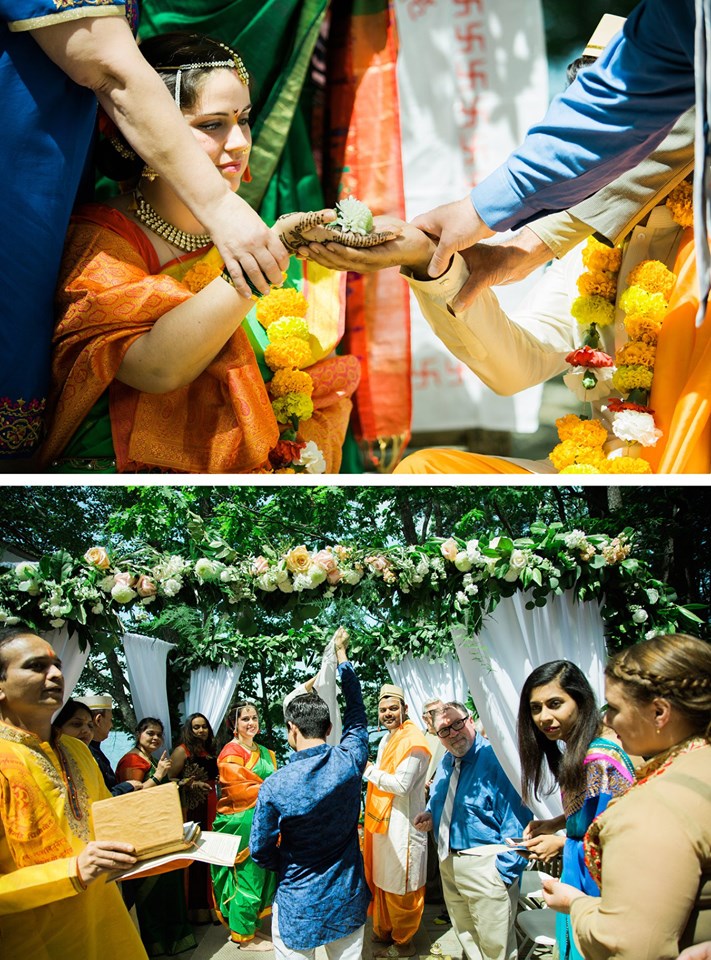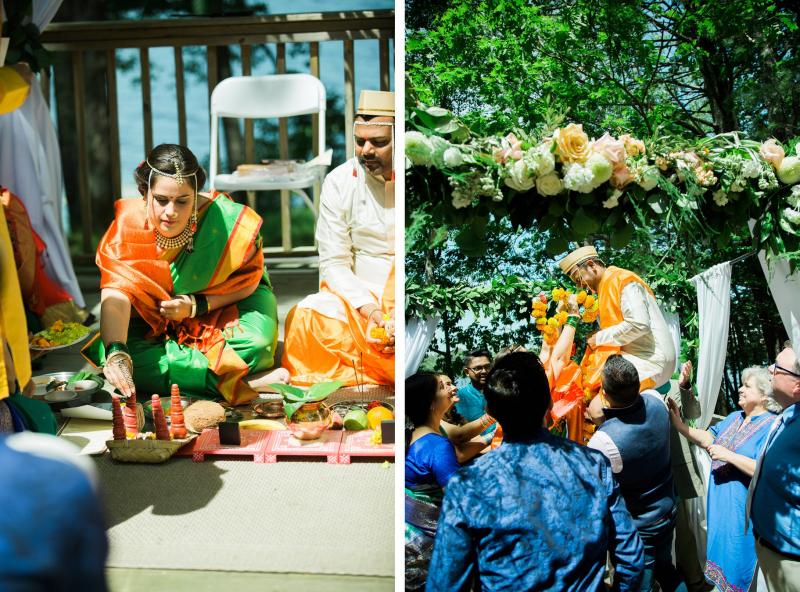 cdsfs
The Mandap: The bride and groom sit underneath the mandap, a sacred structure used for wedding ceremonies. The mandap symbolizes growth and well-being, and is adorned with flowers, drapery, and lights.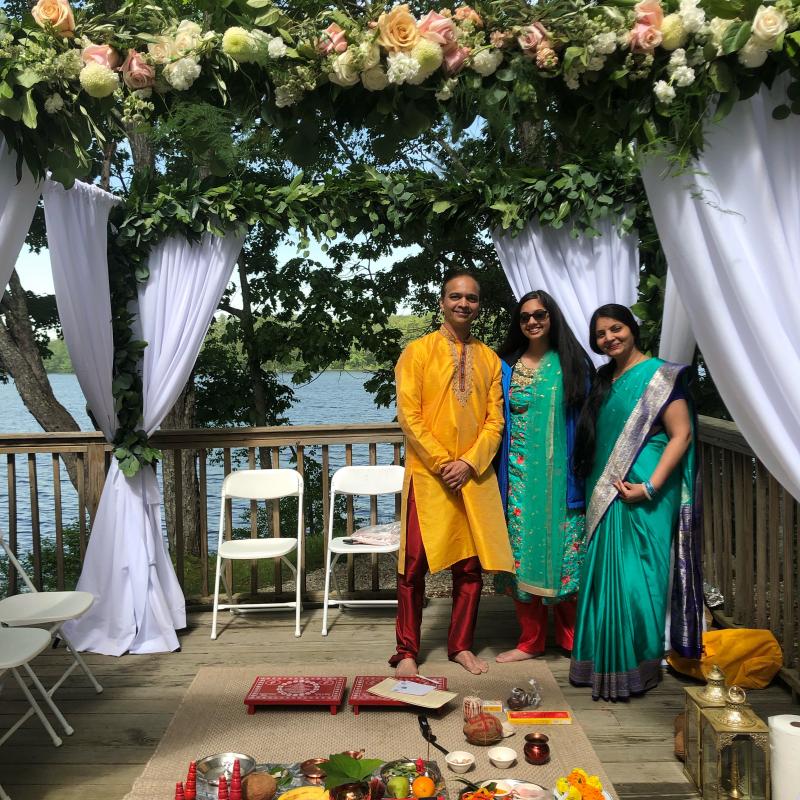 Saptapadi–the Rite of Seven Steps: Uncooked grains of rice are placed in a line at equal distance. The couple faces north and takes seven steps together in a northeasterly direction as the priest recites mantras (holy hymns). Each step symbolizes one blessing: good livelihood, strength, prosperity, happiness, progeny, joy of all seasons, and the last step is for lifelong companionship and friendship. This is generally the most sacred part of a Hindu ceremony.
The traditional ceremony was performed by Tom Perkins from Wedding Angel Events.
The lakeside barn at Duck Puddle Campground was a perfect setting for this event. Courtney and Ninad had their Hindu ceremony by the lake, their reception in the rustic timber barn, and then the afternoon ceremony was held in the picturesque field.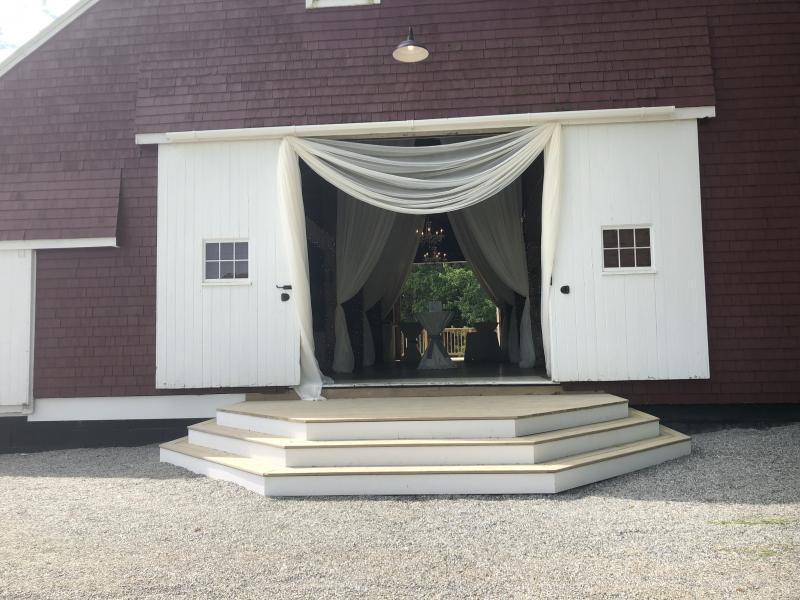 Maine Wedding and Event Décor draped the barn to create a beautiful romantic space. The couple added special touches throughout the weekend to welcome all their guests.
The weather played tricks on the ceremony all day long; it went from beautiful to a mini wind and hailstorm but the bride and groom remained calm and upbeat, and enjoyed their special day surrounded by the love and support of their family and friends.
This was a special wedding and we are grateful that we had the pleasure to meet and work with Courtney and Ninad.
Our best wishes to this special couple!
Vendors:
Venue: Duck Puddle Campground
https://www.duckpuddlecampground.com/
Photographer: Julie K. Gray Photography
https://www.juliekgrayphotography.com/
Catering: Bliss Caterers, https://www.blisscaterers.net/
Cake: Cakes for All Seasons,https://www.cakesforallseasonsme.com/
Officiant: Tom Perkins from Wedding Angel Events
http://www.weddingangelevents.com
Flowers: Shelley's Flowers and Gifts
https://shelleysflowers.com
Tent: Marshall Tent and Event Rental,http://www.marshallrental.com/
Décor: Maine Wedding and Event Décor
https://www.maineeventdecor.com/